Residential Inspection (Buyer)
A comprehensive evaluation of the interior and exterior structure of the home to evaluate the condition and allow you the opportunity to negotiate as needed if defects are found.
Pre-listing Inspection (Seller)
A pre listing inspection provides you, as the seller, with extensive information on the current condition of your home and allows you to evaluate the property for needed repairs or enhancements to improve your home's value and marketability. This is also a great way to avoid any unexpected issues when going under contract.
11th Month Warranty Home Inspection
Before your builder's warranty expires, Hometrooper will perform a warranty inspection – also called an 11th Month inspection since it is performed within 30 days before the expiration of your warranty. This inspection gives the builder an overview of items to correct under your warranty.
HUD Compliance Certification
We offer HUD Compliant Certifications for Manufactured Homes by teaming up with MFD Home Certifications LLC. This is a Permanent Foundation Certification and Additions Certification completed by us in the field and then reviewed and reported by structural engineers. Click Here to complete your order form. HomeTrooper will contact you shortly to confirm this request.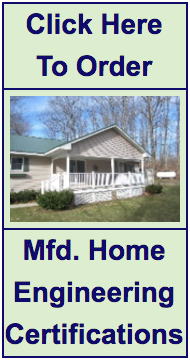 We will conduct a thorough inspection of your sewer line to help identify any possible issues such as cracks, root intrusion, pipe separation, pooling water, and broken or collapsed lines.
MORE THAN JUST A HOME INSPECTION
HomeTrooper provides additional limited warranties for you, at no additional cost.
You need a professional you can depend on even after the job is done. That's why we back all of our inspections with a 90 Day Limited Structural and Mechanical Warranty.
For up to 90 days following the date of the inspection, if you move in to your new home and mold is present that was not found when inspected, you're covered for remediation.
Handles the repair of leaks to your home's roof for a period of 5 years following the date of inspection.
The first service for consumer recalls in the U.S. has compiled over 225 million recalls from public records, to create a fail-safe system to check for dangerous flaws with home appliances.
Take the stress out of moving with Utility assistance and special deals on security system, internet, cable/satellite. This is a one stop service, one call does it all!